Mucofilm®
Mucofilm® offers effective intra- or transmucosal delivery for your active pharmaceutical ingredient (API). Our advanced mucoadhesive film technology is specifically designed to provide immediate, directional, or controlled release of your API.
Our Mucofilm®
A thin mucoadhesive film is applied to the mucosa of the oral cavity, where it delivers your medication with precision and efficiency. The film is ultra-lightweight and virtually undetectable, providing patients with a discreet and hassle-free experience.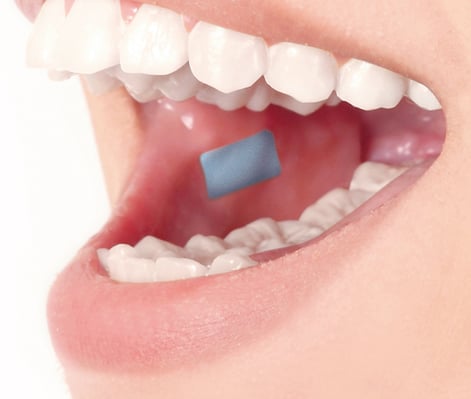 Variation in formulation design
The Mucofilm® technology can be developed to deliver the API to the mucosa for local treatment of inflammations. We can also modify the technology to facilitate transmucosal delivery of the API for systemic treatment of the entire body, thereby preventing the API from undergoing the first-pass effect that often results in low oral bioavailability. Our Mucofilm® can be customized to dissolve completely within a minute, a few hours, or not at all, depending on the mode of action required to meet your needs.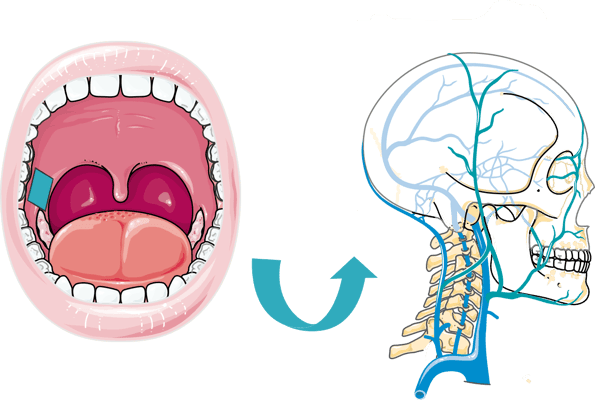 Improved absorption of the API
Protection against copying
Learn more about our other technologies