Contract Manufacturing
Product transfers can be difficult. With us, yours will be handled with care by a dedicated team of interdisciplinary specialists. Whether we have developed a formulation for you or you bring a semi-final or final formulation, we will put the right team together to answer your needs.
cGMP compliant with FDA and EMA standards
Highly potent APIs, Narcotics and Hormones
Product transfer and product launch
Your formulation comes from your own development, an external development partner or a manufacturer? Our specialists will be by your side, evaluating the formulation, visiting third-party actors and working together with them to transfer your formulation, analytical methods and manufacturing process to our equipment. Headed by experts in late stage development and registration, our team uses cGMP-compliant internal procedures to ensure compliance with governmental regulations.
Our product launch team will work closely with your experts to finalize product artwork for secondary packaging and commit to manufacturing launch batches within the agreed schedule. With vast experience in handling a high number of SKUs for each product, we offer exceptional flexibility when it comes to dosage strengths, pack sizes, and the number of target countries.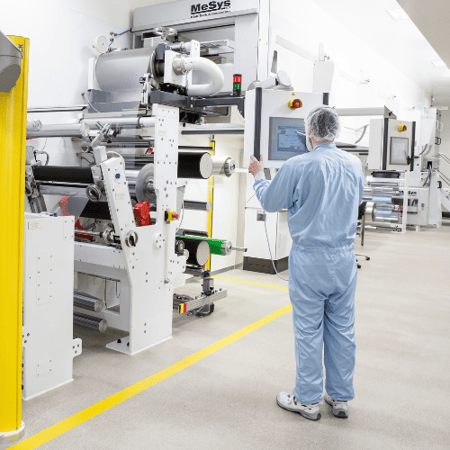 "AdhexPharma has invested several million euros in its production site to support a double digit growth. Our goal is to launch a new product with our customers every 18 months."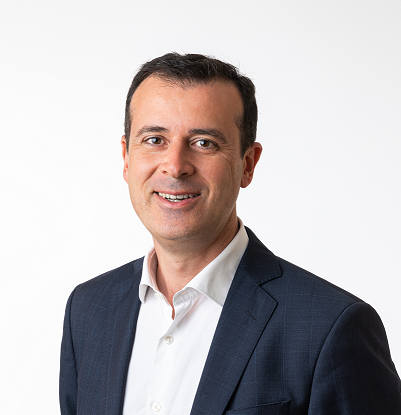 Bruno Loiseau
Managing Director
Industrial equipment
AdhexPharma is equipped with high-performance industrial equipment for the contract production of patches and oral films. As a CDMO (Contract Development and Manufacturing Organization), the company handles the entire supply chain, including purchasing, mixing, manufacturing, packaging, and storage.
AdhexPharma is committed to the highest standards of quality, safety, and environmental protection.
The company guarantees its customers a level of service that meets their requirements.
Mixing: API and excipients in tanks ranging from 5 to 300 kg
Manufacturing: 5 lines, continuously controlled
Packaging: Multiple formats with maximum flexibility, from small to large series
Storage: 2000 m² capacity in pharmaceutical area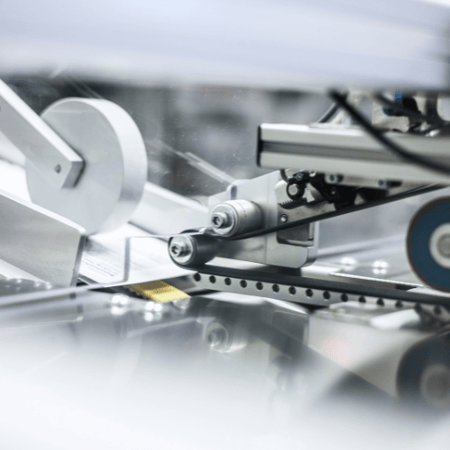 Quality & Regulatory
AdhexPharma operates with the conviction that reliable quality is the key to success and the condition for sustainability. In order to maintain its commitment to quality over time, the company has the means to constantly verify the integrity of processes, data and products.
AdhexPharma operates a comprehensive, integrated quality system based on regulatory requirements, customer specifications and CDMO best practices. The quality system follows the guidelines of the current Good Manufacturing Practices (GMP or cGMP) and complies with the following standards:
EU GMP-ANSM & BfArM (French & German Authorities)
US cGMP—Food and Drug Administration (FDA)
21 CFR 210, 211, 820
21 CFR part 11
ISO 13485 (2016)
Release of batches by a Qualified Person (QP)
Since September 2020, AdhexPharma has been ISO 13485 certified, which ensures that its services meet customers' needs through an effective medical device quality management system.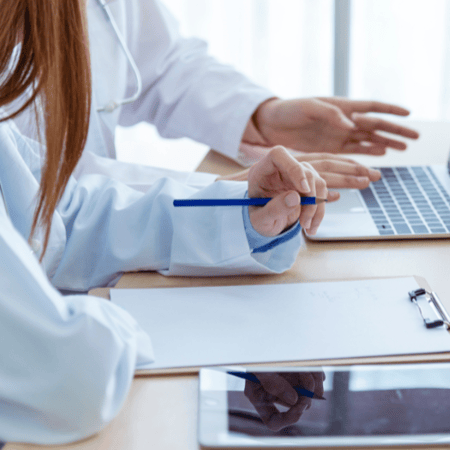 Our 5 steps of Contract Manufacturing
Step 1
Weighing & blending
Raw materials (API and excipients) are individually weighed and incorporated in a mixing vessel to obtain a homogeneous mixture.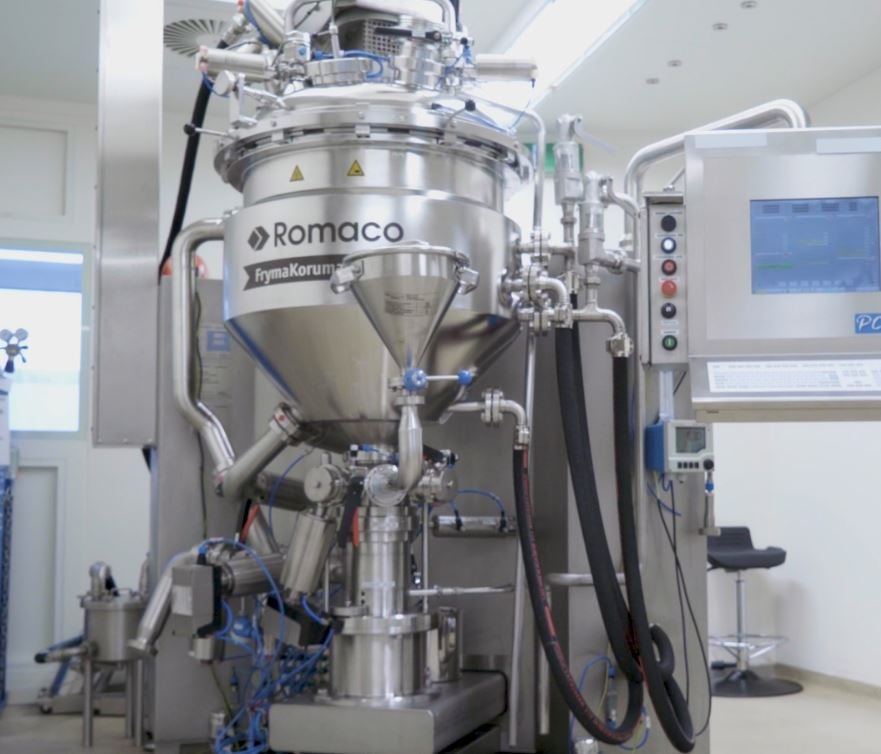 Step 2
Coating & drying
The blended mixture is then pumped onto a process liner to create a smooth and consistent film. It's then run through several ovens to dry and is finally wound into a large roll, known as a "Jumbo roll" or "Mother roll".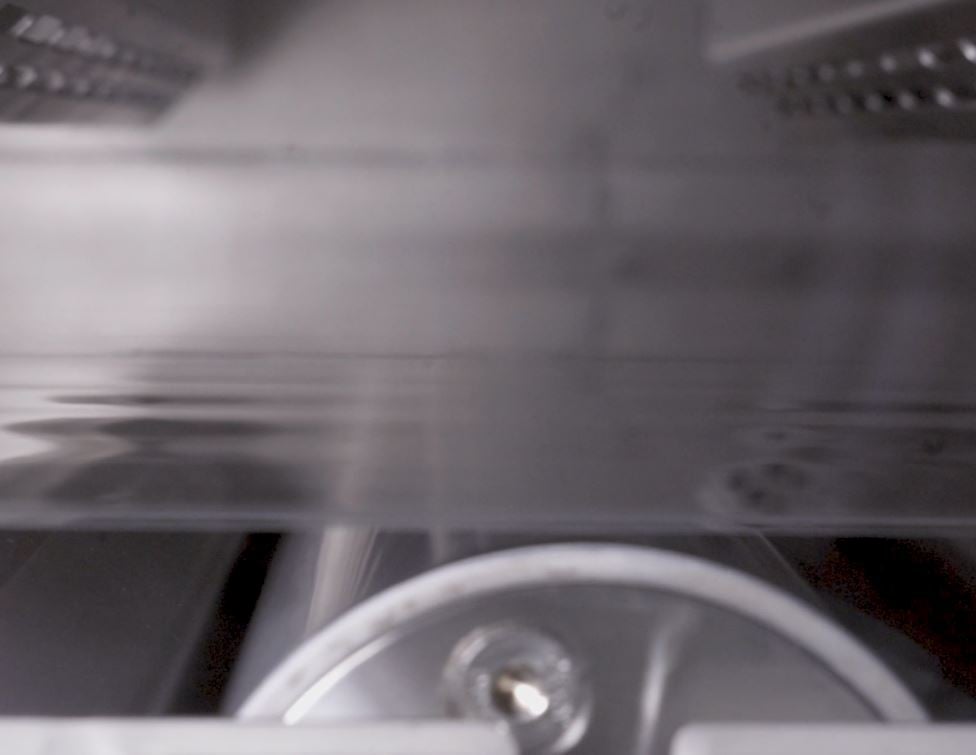 Step 3
Slitting
The jumbo roll is cut into smaller, more manageable rolls using a machine with blades or knives. It ensures consistent size and quality, making it easier to handle and package the final patches.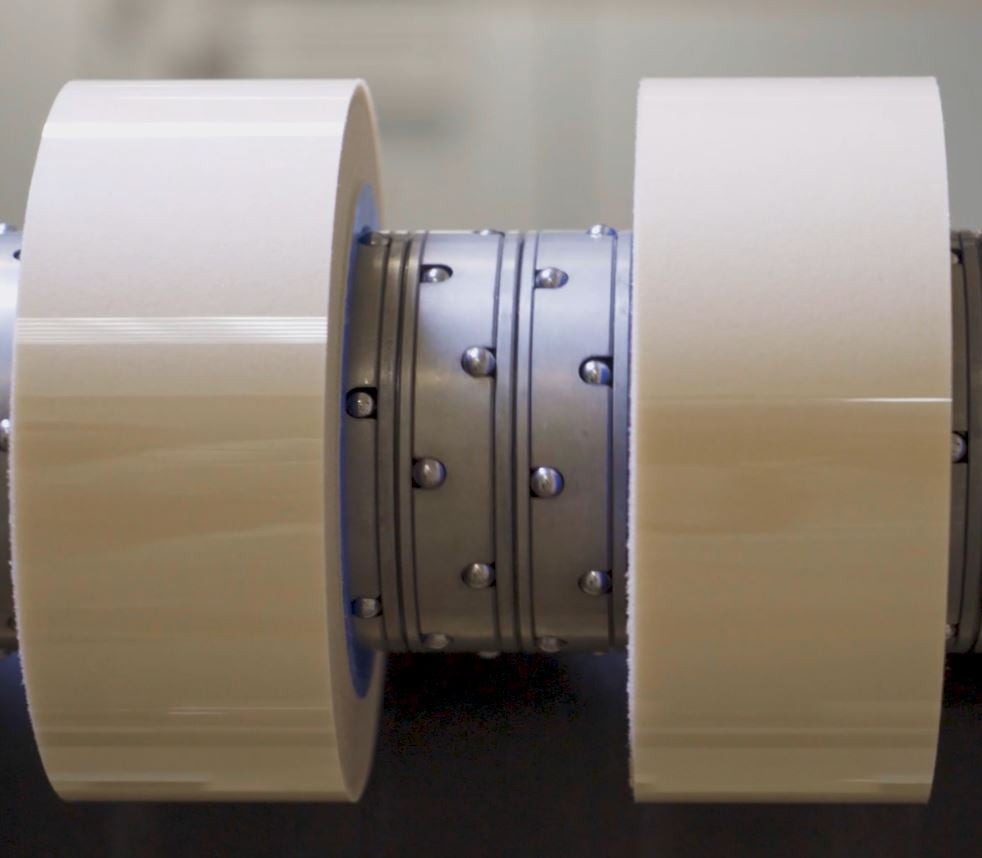 Step 4
Converting & primary packaging
The slitted daughter rolls are converted into patches or films, and are then brought into a primary package.
Step 5
Secondary packaging
The pouches are then brought into secondary packaging.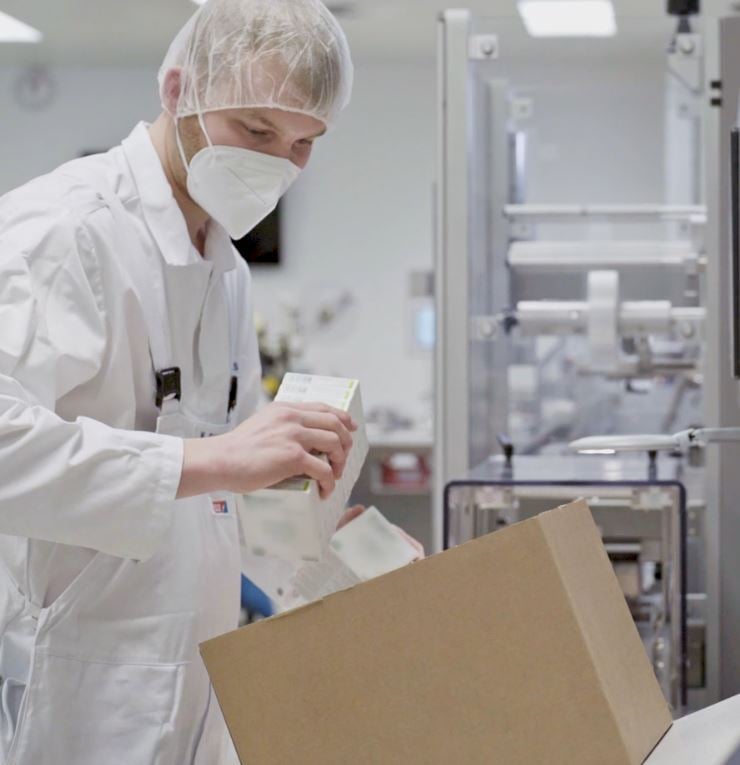 What do you want to do next?